It has been 100 years since the premier… and yet it can very well be written tomorrow! The one and only Stravinsky and his Le Sacre du Printemps celebrate their centennial today.
Igor Stravinsky's own hand-written manuscripts are published for the first time this year, to coincide with the piece's centenary. As innovative as it was, no surprises that it aroused and shook it's public to their very core, making most diverse reactions. So one can't help but find it funny to read today reviews as was given for example in The Observer '… If there is a redeeming feature, it is an amazing exposition of the possibilities of rhythm, without which, of course, the dancers would have been hopelessly entangled … Beyond this there is nothing in the music that might not have been better obtained by placing several German street bands together and bidding them do their worst with the juxtaposition of any old tunes they liked. The score is not even cleverly descriptive. It is sheerly and wilfully impertinent…'
But, if not just relying to what you can hear/see, one is best leave "the final words" that echoes along with this remarkable piece be those of Bernstein: " …it's also got the best dissonances anyone ever thought up, and the best asymmetries and polytonalities and polyrhythms and whatever else you care to name."
I was guided by no system, there was no tradition, very little image and no sound to help… I had only my ear to help me… I heard, and I wrote what I heard… I am the vessel through which the Sacre passed.
The premier of " Le Sacre du printemps" took place in Paris, by Diaghilev's Ballet Russe. It was the same ballet company which premiered Stravinsky's Firebird and Petrushka. Fun fact: given how much they collaborated, it probably doesn't comes as big surprise, these two great men are buried in the same cemetery – in Venice, on the island of San Michele.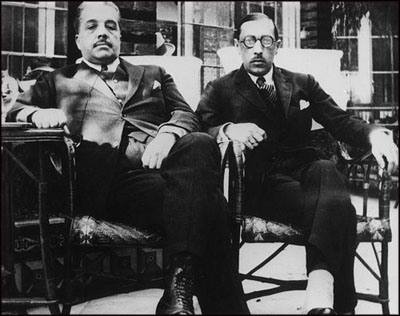 Arnold Newman took a series of photographs of the elderly Stravinsky at work with his scissors, snipping out short musical phrases and piecing them in place; he also snapped something that must be unique in the history of photographs of composers, a picture of Stravinsky erasing a note – perhaps the most Stravinskian gesture of all.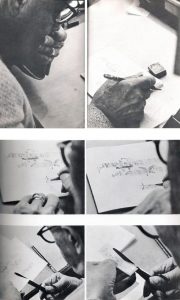 So serious … or … perhaps… maybe… not.
Stravinsky composed a commissioned work for dancing elephants which eventually become George Balanchine's Circus Polka. Stravinsky was able to negotiate a high commission from the circus for his composition. And how did the conversation on starting this creation begin one might wonder? This is how:
Balanchine: "I wonder if you'd like to do a little ballet with me."
Stravinsky: "For whom?"
Balanchine: "For some elephants."
Stravinsky: "How old?"
Balanchine: "Very young."
Stravinsky: "All right. If they are very young elephants, I will do it."
So… good thing it was some very young elephants.
Bad boy or not?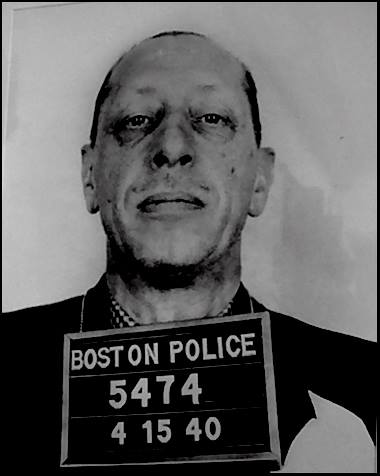 The picture of Stravinsky's "arrest" in Boston after performing his arrangement of Star Spangled Banner, with a simple fact check leeds to obvious conclusion: there was never one (well… at least not in Boston*). The unconventional major seventh chord that aroused the public on premier in Cambrige and Boston on 13th and 14th lead the word out and by the second concert in Boston January 15th 1944 Stravinsky was visited in his dressing-room before the concert by a policeman and warned that if he conducts his "Star-Spangled Banner" that evening he will be breaking Massachusetts state law: banning performance of national anthem in any "embellished" form. Although this was a bit loose interpretation of the law (as what was actually forbidden was to play the anthem in part, or "a dance music, as an exit march, or as part of a medley" – none of which Stravinsky's arrangement infringed of course), the piece was omitted and no further action was taken.
However, this arrangement of the National Anthem as Stravinsky recounts in one interview was written in Los Angeles in July 1941 and the incident took place in 1944. So this "mugshot" from 1940 couldn't have been a result of arrest. More likely, being that Stravinsky moved to US in late 1939 and married Veda de Bosset on March 9th 1940, could have very well been taken for some pretty non-exciting bureaucratic administrative reason…
So… bad boy or not? Well.. at least in my book, dear Mr Stravinsky was a definitive badass that gave us and left us with incredible and unique music jewels.
*Now the Stravinsky-Picasso-Cocteau escapades… that's another story… As they visited Naples, saw commedia dell'arte "The Pulcinella" (for which Stravinsky said: "… was a great drunken lout, whose every gesture, and probably every word if I had understood, was obscene") Stravinsky recalls on particular incident of their Napolitan holiday: Picasso and him were both arrested one night for urinating against a wall of the Galleria"